About Us
Empowerment. Advocacy. Resolution. Those three words define what we do at Hirsch Legal, LLC. Clients come to us needing to resolve all the difficult issues that arise in a divorce. Those issues are complex legally and can be even more so on an emotional level. With the divorce settlement serving as a crucial fulcrum point to the next chapter of their life, clients want to understand what's happening and how Connecticut law will be working (or not working) for them. Clients want to know that their lawyer is doing everything possible to achieve a stress-free resolution—but not at the expense of the client's vital interests.
Hirsch Legal, LLC does more than represent our clients. We help them understand exactly what's happening. We're even available to step back simply into a coaching role if the client wants to take a leadership role in settlement negotiations. We're also perfectly comfortable assuming the traditional advocacy job of a lawyer and fighting passionately for our client's best interests.
"She was patient with my back and forth... highly consultative and efficient."

- Former Client

"She was knowledgeable, professional, quick to respond, available, and calm."

- Former Client

"She kept me informed every step of the way and truly cared about my case."

- Former Client

"She is incredibly knowledgeable and knows what she is doing!!!"

- Former Client
We Work As a Team

At Hirsch Legal, you're a priority to our entire team, and you can expect regular personal interaction at every step.

Award-Winning Firm

Our commitment to excellence has been recognized and lauded by many organizations in the legal community.

Unique Client Experience

Every client gets an individualized experience with our dedicated team; it's never one-size-fits-all.

Experienced in Litigation & Mediation

When it comes to representing you, our trial-tested team is ready for anything - from mediation to the courtroom.
Respected in the Legal Community
Attorney Carmina K. Hirsch has been recognized by the prestigious Super Lawyers list as a Rising Star, and been honored every year since 2014. She has been further recognized by the National Association of Professional Women for Outstanding Excellence and Dedication to Her Profession and the Achievement of Women.
That kind of track record and peer recognition alone can make clients confident, but the backup Attorney Hirsch receives from her excellent legal staff only strengthens the firm's ability to educate, empower, and advocate. Rita Barnard's background in bookkeeping has given her an exceptional ability to understand complicated financial issues and break them down in easy-to-understand language. Rita, and fellow paralegal Elena Tessitore have a sharp grasp on all that will arise during discovery and the process of filing legal motions. Their attention to detail can give clients real peace of mind.
Continue Reading
Read Less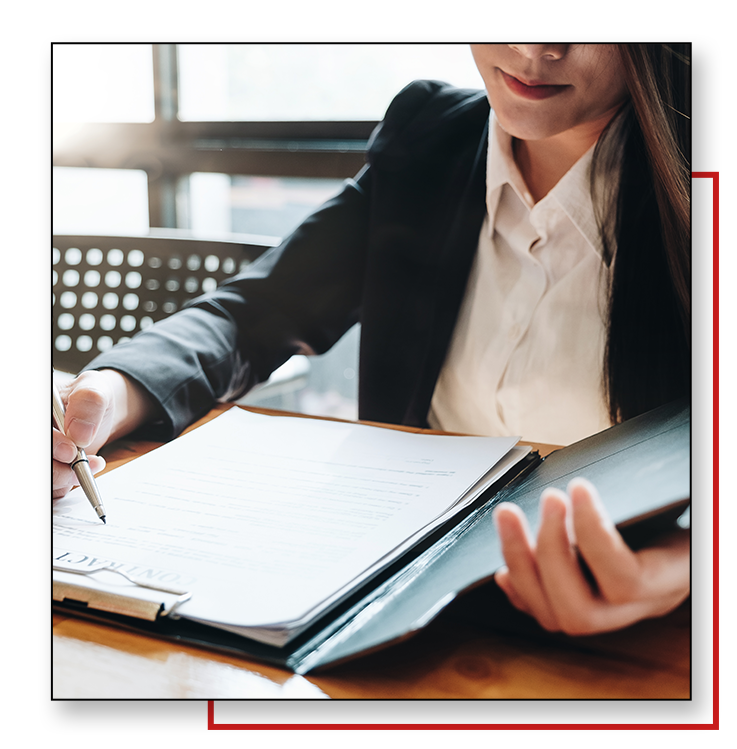 Recognized For Excellence
Awards & Accolades
Start Here
to Move Forward
Contact Us Today