Review Counsel/ Legal Coach
New Haven and Upper Fairfield County Review Counsel and Legal Coach
Good legal representation should be for everyone, especially during a personally difficult situation involving a family law matter or divorce. However, not everyone needs or can afford the traditional type of legal service that requires an attorney to represent you in court.
Review counsel is a great option for clients who are going through the mediation process with a third party mediator, but still want to work with an attorney who can advise as to his/her rights and obligations, and/or review documents to determine the mediated agreement's language is appropriate for the facts and circumstances of their case. Review counsel often requires a lower retainer and is essentially a service that is used on an as-needed basis.
Another option similar to Review Counsel but a little more informal is that of a Legal Coach. Parties who feel comfortable advocating for themselves in or outside of court, but who nevertheless want an attorney to teach them about their rights and obligations and provide tips on how to represent themselves, prefer this option to the traditional type of legal service.
Both Review Counsel and Legal Coach services empower clients so that they can work through issues they face at a price they can manage.
Hirsch Legal, LLC serves all of New Haven County and upper Fairfield County, Connecticut. Clients come to us because we have a proven track record of meeting client needs in a cost and time efficient manner. We can help you too secure a fair settlement. Call the office at (203) 769-7388 or fill out our online contact form to set up a consultation.
How Review Counsel and Legal Coaching Works
As Review Counsel, our attorney steps back from the traditional role of leadership and moves to more of an accompaniment role. A client reaches out when he/she needs advise, usually in preparation for a mediation session or after one. We work on educating clients as to what Connecticut law requires, what documents should/should not be requested and exchanged, what terms should/should not be included in separation agreements and parenting plans. We also help clients work on required documents like Financial Affidavits and other necessary forms.
As a Legal Coach, our attorney will be updated by a client as to the status of an assigned court date for example, like a Resolution Plan Date (RPD). Our attorney guides you on what is expected of you before the RPD, what will happen at the RPD, and what you can expect to be scheduled after the RPD. This kind of step-by-step guidance ensures you feel ready to embrace each step of your family court matter without fear of the unknown.
Clients prefer these more affordable options when they just need a bit of help and guidance behind the scenes. In either case, a client will appear as self-represented in their court matter.
Reach out Hirsch Legal, LLC today at (203) 769-7388 or right here online, and arrange for a consultation.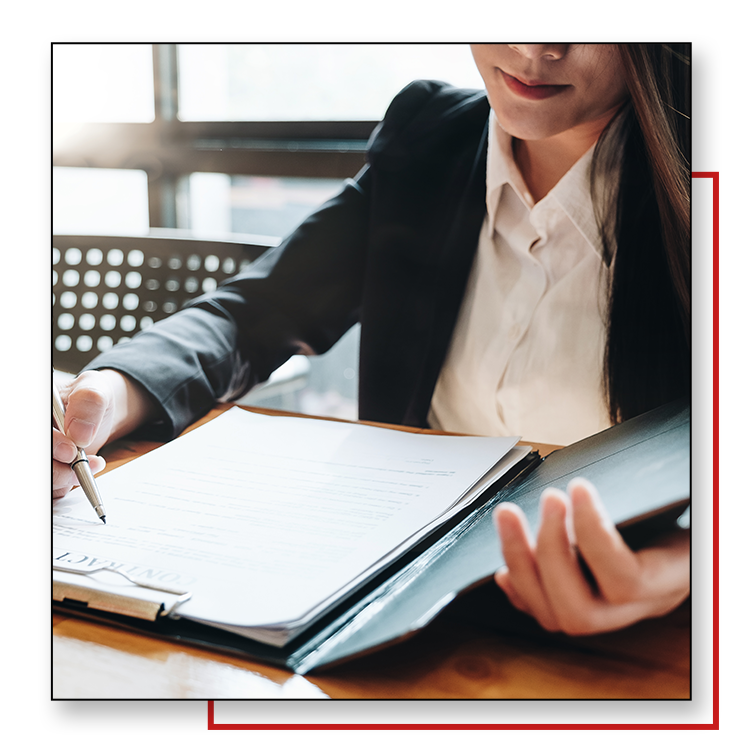 The Advantages of
Review Counsel and

Legal Coaching
One of the big advantages of the Review Counsel and Legal Coaching service is cost-efficiency. Clients only reach out for help when they need it, which means the attorney role is limited in scope. At the same time, clients get the security that comes with knowing there is an experienced professional making sure important matters don't get overlooked.
An example of this comes with the Financial Affidavit. This documentation of one's income, expenses, assets and debts is filed with the court under penalty of perjury. Clients may prefer to draft the initial first draft of the Financial Affidavit themselves to save on time and cost. But by having Review Counsel or Legal Coach work on it with them before it is finalized, clients also get the reassurance of knowing a once-over has been conducted to check for errors or discrepancies to make sure nothing was overlooked.
Ultimately, the biggest benefit of New Haven and upper Fairfield County Review Counsel or Legal Coaching services may be that they allow each person to structure their approach according to their own unique situation. The person who may have a high degree of pre-existing knowledge but is facing a financial crunch, can benefit from having counsel in this limited scope role. The person who simply wants the empowerment that comes from having a leadership role in their own case, but still wants some security in the background, also benefits.
Whatever the reasons for choosing this non-traditional route, Review Counsel and Legal Coaching services are a more affordable option for clients to get the legal help they deserve.
Justice in Your Hands
The phrase "justice for all" is common in American jurisprudence, but that ideal can't become reality unless it's truly available to everyone. Review Counsel and Legal Coaching services is a means of doing that. Hirsch Legal, LLC wants to help. Call our office today at (203) 769-7388 or contact us online to set up a consultation.
"She was patient with my back and forth... highly consultative and efficient."

- Former Client

"She was knowledgeable, professional, quick to respond, available, and calm."

- Former Client

"She kept me informed every step of the way and truly cared about my case."

- Former Client

"She is incredibly knowledgeable and knows what she is doing!!!"

- Former Client
Contact Us Today to Get Started
Our Experienced Team Cares About Every Client
We Work As a Team

At Hirsch Legal, you're a priority to our entire team, and you can expect regular personal interaction at every step.

Award-Winning Firm

Our commitment to excellence has been recognized and lauded by many organizations in the legal community.

Unique Client Experience

Every client gets an individualized experience with our dedicated team; it's never one-size-fits-all.

Experienced in Litigation & Mediation

When it comes to representing you, our trial-tested team is ready for anything - from mediation to the courtroom.