Services
Family & Divorce Practice Areas
Fierce Advocates for YOu
Our Legal Services
We Can Help You Move Forward
There are a lot of issues to be resolved in a divorce and several different paths that an attorney and client can take to reach a satisfactory outcome. Our New Haven County family Law services are structured so that we can always choose the path that will be the most efficient for the client, while still getting the best possible results.
Hirsch Legal, LLC has a capable, tough-minded team, who know how to fight for their clients. They understand people come to them needing help guidance and they leverage their considerable experience to provide needed leadership. From our office in Shelton, we serve all of New Haven County, and into Westford, Trumble, and Monroe. Reach out today, either by calling (203) 769-7388 or by filling out our online contact form, and set up a consultation.
"She was patient with my back and forth... highly consultative and efficient."

- Former Client

"She was knowledgeable, professional, quick to respond, available, and calm."

- Former Client

"She kept me informed every step of the way and truly cared about my case."

- Former Client

"She is incredibly knowledgeable and knows what she is doing!!!"

- Former Client
In an ideal world, we could reach a resolution with as little conflict as possible. It might be idealistic, but Hirsch Legal, LLC believes that it's something we should strive for. The mediation process is set up to encourage a real dialogue between the spouses and their attorneys.
Furthermore, a mediator may be able to see solutions that the spouses themselves might not. A fresh set of eyes can be valuable anywhere, and a divorce settlement is no different—especially not when the mediator can draw on the experience of so many previous sessions to assist their current client.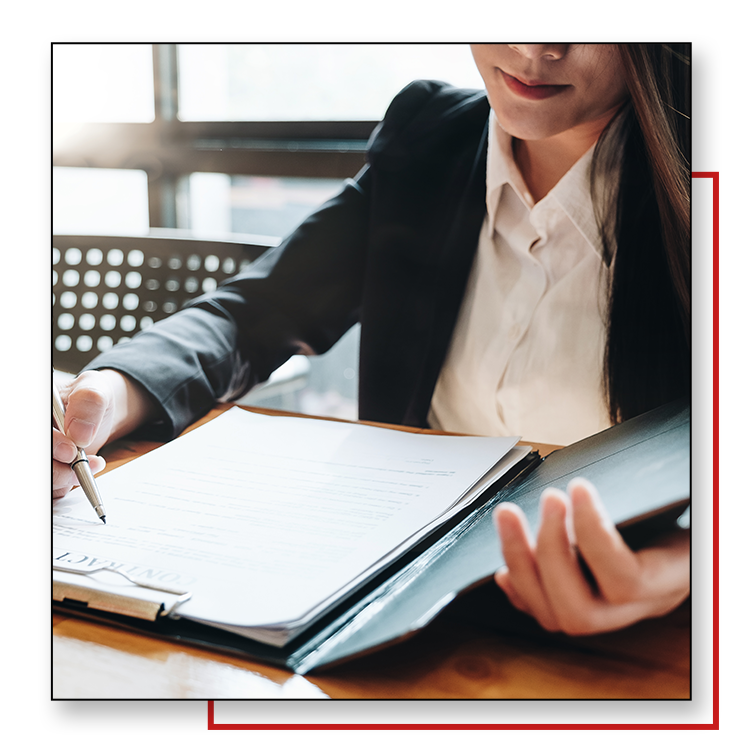 Prefer To Do It Yourself?
Shop Our DIY Divorce Videos
If you are going through an amicable divorce, see if our DIY Divorce walkthroughs are right for you.
DIY Divorce breaks down for you into simple-to-understand terms the process of beginning a divorce case, what the Court requires of each self-represented party during a divorce case, and the forms and documents you will need to file and satisfy the Court's requirements to receive a divorce decree.
Shop Now
Our Experienced Team Can Help
Litigation
We don't see "conflict-free resolution" as code for caving in. Our clients have real needs and interests and deserve to those included in the settlement. When mediation won't get us there, we don't hesitate to pursue a litigated settlement.
Judges are given wide discretion in Connecticut, more so than may other states. That means the skill and personal presence of an attorney can make a big difference. The lawyer who is prepared with the relevant facts and able to present them in a compelling manner can make a big difference for their client. Does Hirsch Legal, LLC have that? Well, Attorney Carmina K. Hirsch has been named a Rising Star by the prestigious SuperLawyers list every year since 2014. In a court of law, we can bring the heat.
Legal Coaching
We're also comfortable stepping into a sideline role when clients when to take the lead. We know that it's the client's future that circumstances have put on the negotiating table and when people want to take a greater role in their own advocacy, we'll empower them to do just that. Legal coaching is a way for clients to get the reassurance of a strong presence behind them, while still stepping out and fighting on their own behalf.
Whether it's mediation, litigation, or legal coaching, Hirsch Legal, LLC is here to help. Take advantage of our New Haven County family law services by calling the office today at (203) 769-7388 or reaching out here online to set up a consultation.

Contact Us Today to Get Started
Our Experienced Team Cares About Every Client
We Work As a Team

At Hirsch Legal, you're a priority to our entire team, and you can expect regular personal interaction at every step.

Award-Winning Firm

Our commitment to excellence has been recognized and lauded by many organizations in the legal community.

Unique Client Experience

Every client gets an individualized experience with our dedicated team; it's never one-size-fits-all.

Experienced in Litigation & Mediation

When it comes to representing you, our trial-tested team is ready for anything - from mediation to the courtroom.