Divorce Mediation
Divorce Mediation Attorneys in New Haven & Upper Fairfield County
Effective and Experienced Divorce Mediators in Connecticut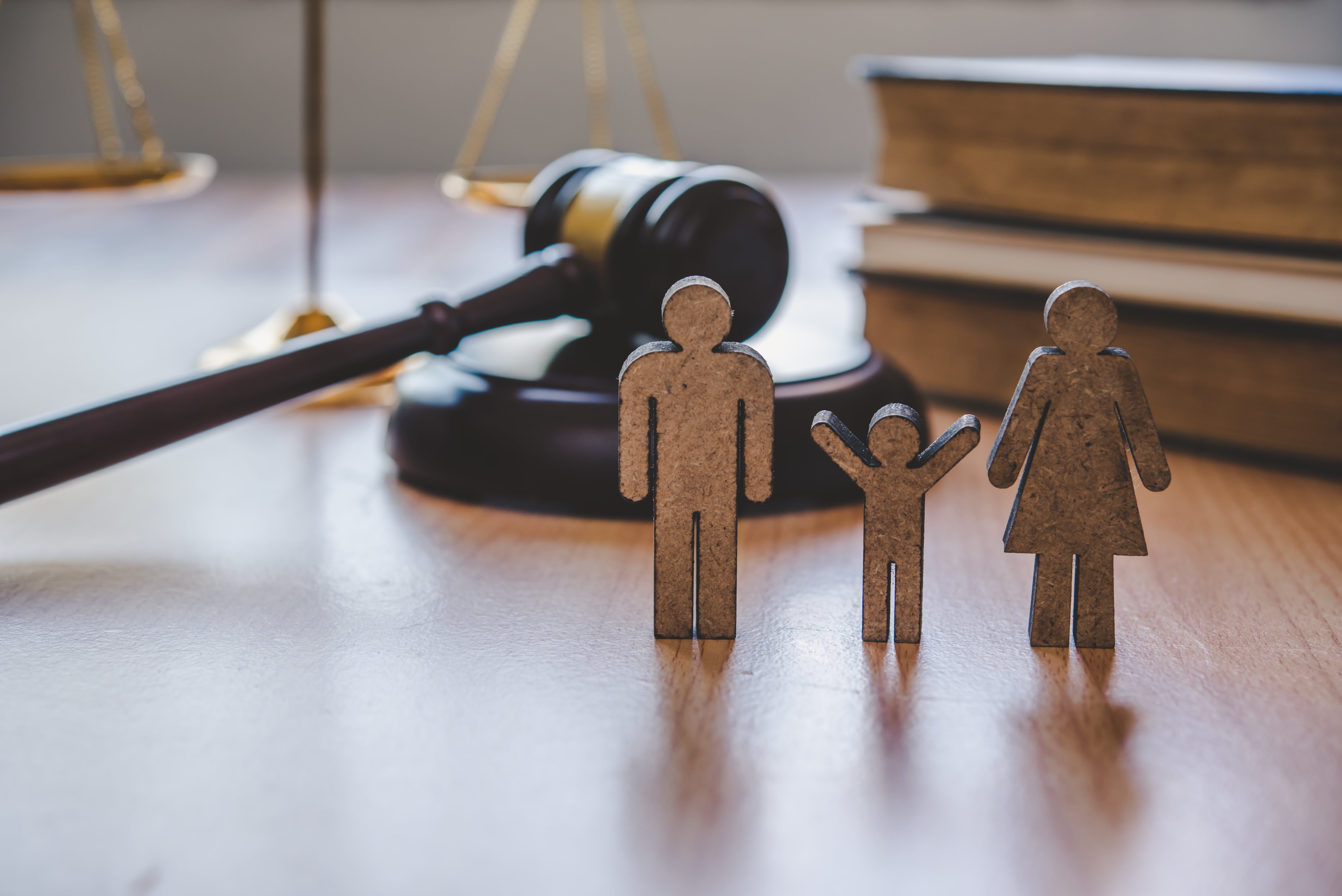 What Is Divorce Mediation?
Divorce mediation is an increasingly popular alternative to traditional litigation and courtroom drama. Mediation is a confidential and voluntary process wherein a neutral third party (mediator) will help facilitate conversations between the parties to resolve all custody/visitation issues and needs concerning your minor children and equitable division of the marital estate. The goal of these conversations is to reach final terms incorporated into a parenting plan and separation agreement.
At Hirsch Legal, LLC, we work tirelessly to help our clients establish an agreement that works for their unique situation, rather than leaving the lives of everyone involved to the mercies of a court that often lacks an understanding of the full picture.
---
Interested in a less-stressful alternative to traditional divorce? Call us at (203) 769-7388 or contact us online to reach our New Haven and Upper Fairfield County divorce mediators.
---
How to Choose the Right Mediator
The average cost of mediation varies but is generally a less expensive route than litigating each issue all the way to trial. However, the profession of "divorce mediator" is largely unregulated. Almost anyone can hang a shingle and advertise their services in this arena. Usually, mediators have at least some training in divorce law or psychology, but it is a good idea to review the qualifications of anyone proposed to you as a mediator before you hire.
Mediation and Dissolution in CT
It is important to keep in mind that any settlement you and your spouse reach through divorce mediation must still be submitted to the Court via the dissolution process so that a Judge can determine whether same is fair and equitable under all the facts and circumstances and then incorporate same into your divorce decree.
---
The sooner you begin, the sooner you will be able to move forward and start the next chapter of your life. Call us at (203) 769-7388 or fill out our online contact form to take the first step.
---
What are the Benefits of Divorce Mediation?
While the role of a mediator is to promote discussion between two people who otherwise may have great difficulty talking to each other and reaching an agreement on their own, success can only occur when both parties are negotiating in good faith and have reasonable expectations.
Parties who underwent divorce mediation report greater satisfaction with custody and financial arrangements than those who have litigated each issue to the Court.
While there is no requirement that you engage an attorney to advise you during the divorce mediation process, you have the right to be represented in a full or limited-scope capacity. Some parties prefer to have a legal coach or review counsel to advise on their rights and obligations before signing an agreement. You may be at a disadvantage if your spouse has access to professional legal advice and you do not. Remember, a mediator cannot provide legal advice in their role as a neutral party. Any settlement you reach must be consistent with Connecticut law and must pass the careful scrutiny of the Court.
Certified Divorce Mediator Since 2014
Attorney Carmina K. Hirsch, of Hirsch Legal, LLC, has been mediating divorce cases since 2014 when she became certified as a mediator and worked for an Alternative Dispute Resolution firm. Carmina also served as a Mediation Specialist for the Connecticut Judicial Branch prior to going into private practice. Her breadth of experience and compassion for client needs ensures that your mediated divorce is in the right hands.
Let Hirsch Legal, LLC Help You
One way to ensure your divorce mediation is conducted smoothly is to hire an experienced mediator. Prior to law school, Attorney Carmina (Tessitore) Hirsch worked for a mediation and arbitration firm in upstate New York, where she was trained in mediation, trained mediators, and ran several mediation and arbitration programs including the divorce and family mediation programs.
She is also the former co-chair of the Connecticut Bar Association's Alternative Dispute Resolution Section and former co-chair of the Fairfield County Bar Association's Alternative Dispute Resolution Committee.

Carmina's article "Divorce Mediation: Mediating Financial Disputes" was published in Connecticut Lawyer Magazine.

Get your copy, along with a FREE Mediation Ebook on

Carmina's bio page

.
Contact Our New Haven & Upper Fairfield County Divorce Mediator Now
Carmina serves as a New Haven County divorce mediation attorney to parties who prefer an amicable end to their marriage and choose alternative dispute resolution via divorce mediation to resolve their issues. Mediation places the power and control over decision-making back in the parties' hands rather than placing your lives and that of your children in the hands of the litigation process where all decision-making will be undertaken by a Judge.
If you have already started the divorce mediation process and are looking for an attorney to represent you as review counsel or help you as a legal coach, Shelton-based "Super Lawyer" Carmina Hirsch, a featured author in MCLE's "A Practical Guide to Divorce in Connecticut", is uniquely qualified to advise you on your rights and obligations.
---
Think mediation may be the right path for you? Call our CT divorce mediator at (203) 769-7388 or contact us online to schedule a consultation today.
---
"She was patient with my back and forth... highly consultative and efficient."

- Former Client

"She was knowledgeable, professional, quick to respond, available, and calm."

- Former Client

"She kept me informed every step of the way and truly cared about my case."

- Former Client

"She is incredibly knowledgeable and knows what she is doing!!!"

- Former Client
Contact Us Today to Get Started
Our Experienced Team Cares About Every Client
We Work As a Team

At Hirsch Legal, you're a priority to our entire team, and you can expect regular personal interaction at every step.

Award-Winning Firm

Our commitment to excellence has been recognized and lauded by many organizations in the legal community.

Unique Client Experience

Every client gets an individualized experience with our dedicated team; it's never one-size-fits-all.

Experienced in Litigation & Mediation

When it comes to representing you, our trial-tested team is ready for anything - from mediation to the courtroom.